Zyropathy is a natural care-based healing method that has helped over 90,000 people across 17 countries in leading a disease-free life. Backed with scientific facts and methods, the founders Kamayani Naresh developed Zyropathy, a treatment that addresses the root cause of the issue by strengthening immunity and providing essentials to the body to cure the disorders instead of controlling symptoms.
In the early 90s, our founders extensively studied ailments and cures through nutrition supplements and had a breakthrough. They began sharing the secret of well-being with others. Through word-of-mouth, the success of their healing combinations spread and by 2007 they had already advised more than ten thousand patients. During this year they compiled their findings and launched their maiden book 'Healthy Living with Food Supplements'. The book has sold more than 4 lakh copies until now and answers several questions related to chronic degenerative disorders, highlighting medicinal qualities of various herbs present in their supplements along with symptoms, causes and remedies for various ailments. With much emphasis on macro and micronutrients, Zyropathy provides comprehensive care with various food supplements that should be consumed for an ailment free-living.
With a mission to alleviate pain, agony and suffering the duo established a new era healing system in 2015 and named it Zyropathy. Based on the principle that "Body does its own maintenance and repair, provided it has all ingredients," this revolutionary healing process with zero side effects acts as a catalyst in reducing the toxic levels and increasing body's immunity. Unlike other medical systems that heavily depend on medicines and only control symptoms, Zyropathy abides by the laws of nature and works on eliminating the root cause of the ailment.
With a high record of treating and eliminating several chronic & lifestyle disorders through structured diet, antioxidants and their scientifically standardized quality herbal extracts and products, Zyropathy equally encourages one to follow a healthy lifestyle too. "Zyropathy address all four aspects of human health-Promotive, Preventive, Curative and Rehabilitative," says Kamayani Naresh and hence can be vouched as the most promising healing system of the millennium.
Formulated at their manufacturing units in Rai, Mohali and Ahemdabad, Zyro naturals- their water-soluble supplements are extracted from natural plants and herbs and are available in form of tablets and capsules at exclusive Zyro Centers and various e-commerce platforms including Amazon. With more than 40 products and 8 more in final R&D stage to cure various diseases from a simple cough to complex cancer, the scientific formulas of Zyropathy sync with the laws of Mother Nature.
Zyro offers both online and offline consultation with their centres in New Delhi and Bengaluru. With a firm belief that "Immunity is the key to repairing and maintaining a living organism", Kamayani Naresh along with their super-competent R&D team have developed 'Preventika',- a synergistic combination of potent herbal extracts of bel, Sheesham, arjuna, giloy, tulsi, dill etc that shields one from 18 different ailments and accelerates body's ability to repair itself.
With a long list of satisfied patients, this ISO 9001:2015 company within a few years of its inception has won the prestigious Oman Health Award and has also received a certificate of appreciation from the Ministry of Ayush for their contribution in the field. Zyropathy has been recently awarded Industry Leadership Award 2020 by Dr Mahendra Nath Pandey, Hon'ble Minister of Skill Development and Entrepreneurship, Govt of India, organised by Dainik Jagaran as the most promising and effective health system for lifestyle ailments. Zyropathy was the official health partner at the prestigious Mr India pageant too. To spread awareness towards natural healing and Zyropathy, Mr Naresh regularly speaks on Care World TV, conducts health seminars and also publishes a bi-monthly magazine Zyro in English and Hindi. With a vision to help people to live healthy, Zyropathy is on a mission to prove that prevention is better than cure.
The next generation of the family, their sons Amol, Anmol and Rudraksh have already stepped into their parents' shoes and with equal vigour and dedication are all set to take this new health system to greater heights.
Aims
Our aims are the oath that we have taken towards humanity-
Promoting the health of a healthy one
Preventing someone from becoming ill
Treating the patients
Helping better recovery and rehabilitation
Vision
People should live and die healthy. Our vision is to change the definition of "living" by creating a lifestyle which consists of strong and healthy living without any suffering or pain.
Mission
Eliminate Pain, agony, and suffering due to ailments.
Our mission is to create a world where we completely erase the physical trauma caused by the insufferable diseases.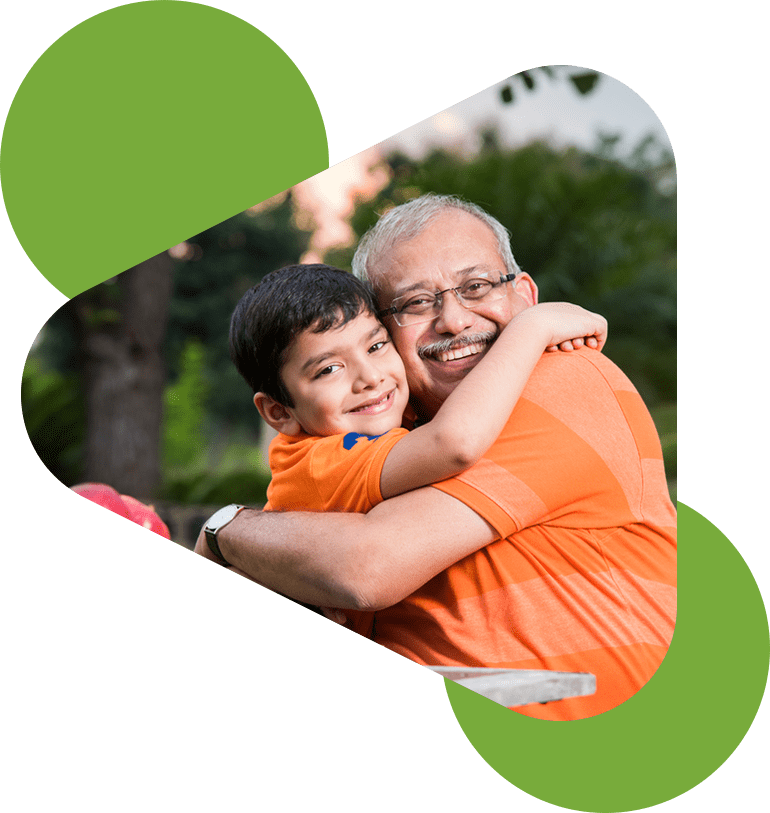 "Prevention Is Better Than Cure"
"PREVENTIKA" is a unique combination of six potent herbs that protect your body from 18 major ailments including Cancer.